Posted over 9 years ago. Visible to the public.
RubyMine: Exclude data and log directories from a project
RubyMine offers you to exclude directories from search, meaning faster search results and less "noise" in the list of result.
Right-click a folder in your project tree and click "Mark Directory As" → "Excluded".
Do it for your your log, data, and other directories that you don't need to access during development and whose search results are irrelevant.
They won't be deleted but simply ignored when searching across a project's files.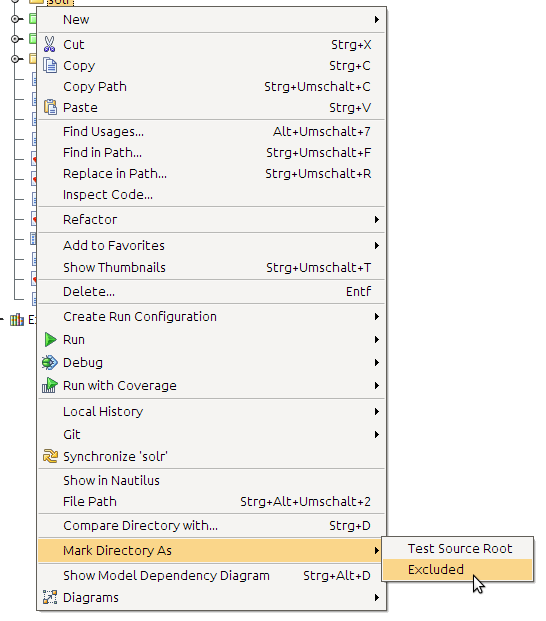 Once an application no longer requires constant development, it needs periodic maintenance for stable and secure operation. makandra offers monthly maintenance contracts that let you focus on your business while we make sure the lights stay on.