Read more
Rubymine: Configure CTRL + ALT + SHIFT + c to work with "Test Source Roots"
To navigate between test and test subject Show archive.org snapshot Rubymine requires you to set the test root sources as Test Sources Root Show archive.org snapshot .
In case you are using the keyboard shortcut "CTRL + ALT + SHIFT + c" to copy the reference path + you have set the "Test Sources Root" for your test folders, you might consider setting this keyboard to "Copy From Repository Root". This will return the path spec/foo_spec.rb instead of foo_spec.rb.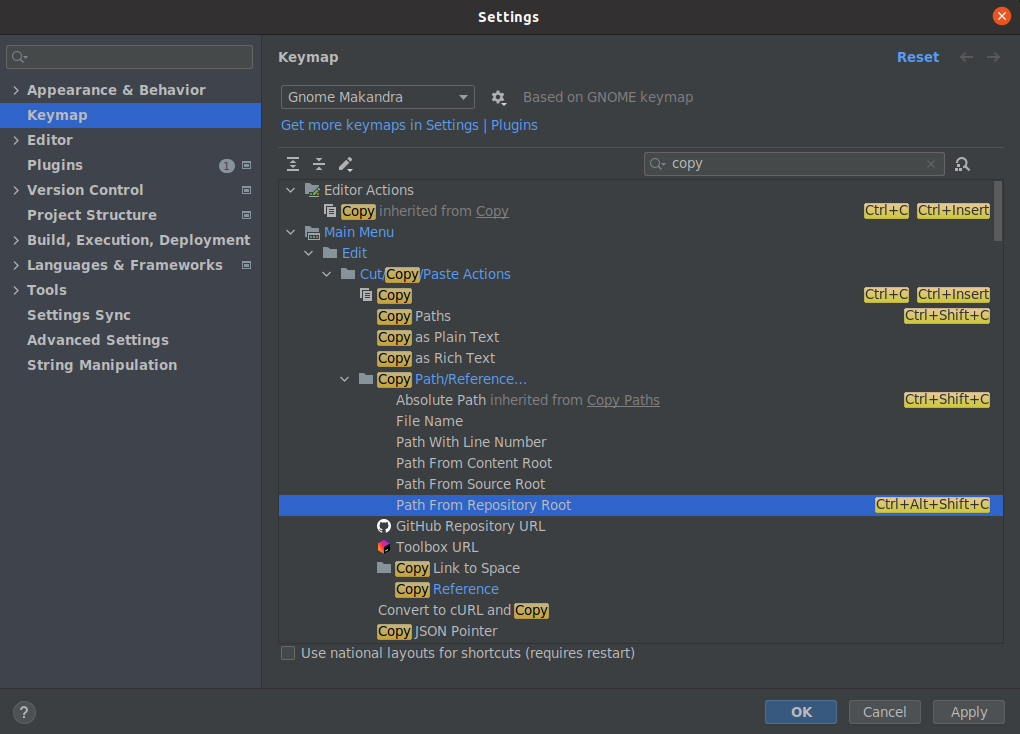 Caveat: This will not copy the line number.
Posted by Emanuel De to makandra dev (2023-05-17 11:33)