Posted almost 6 years ago. Visible to the public.
Search everywhere in RubyMine
Have you tried the Search everywhere dialog? You can open it by pressing Shift twice.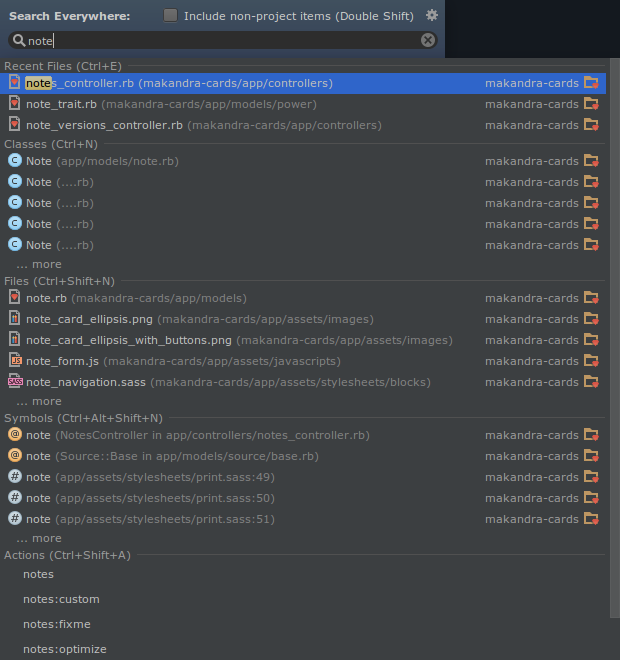 makandra has been working exclusively with Ruby on Rails since 2007. Our laser focus on a single technology has made us a leader in this space.