Posted over 5 years ago. Visible to the public.
Search everywhere in RubyMine
Have you tried the Search everywhere dialog? You can open it by pressing Shift twice.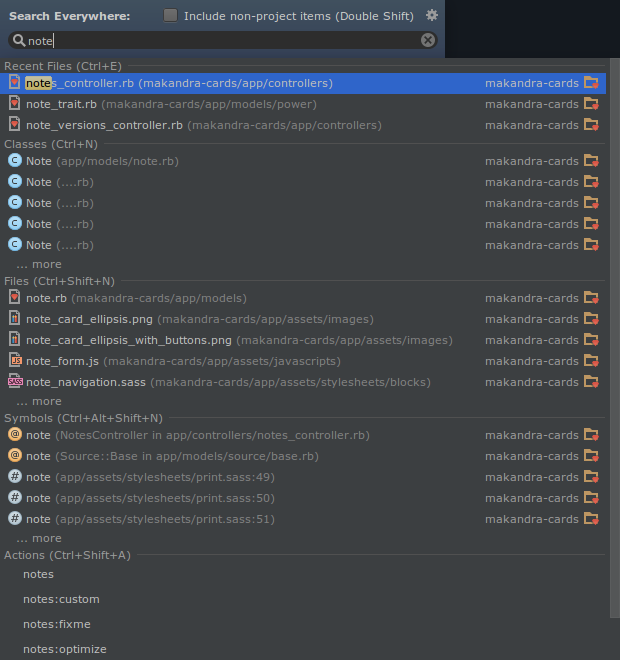 Does your version of Ruby on Rails still receive security updates?
Rails LTS provides security patches for old versions of Ruby on Rails (3.2 and 2.3).