Posted 9 months ago. Visible to the public.
RubyMine: How to add a german spell checker
Since the Spell checker german dictionary plugin is not maintained anymore, here is another way to use a german dictionary.
Install the Hunspell plugin and restart Ruby Mine
Run sudo apt install hunspell-de-de
Select /usr/share/hunspell/de_DE.dic in File > Settings > Editor > Spelling > Custom Directory +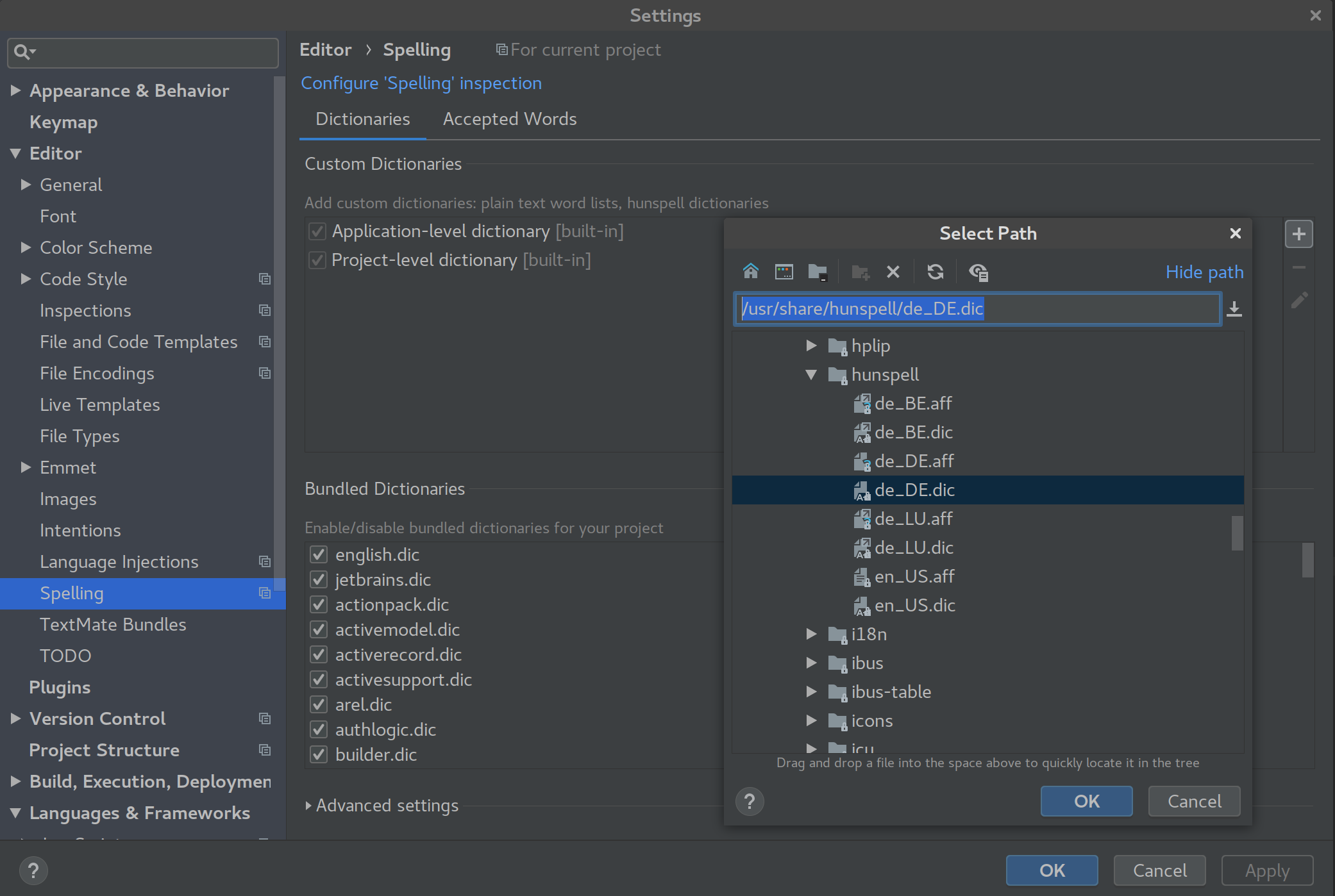 Once an application no longer requires constant development, it needs periodic maintenance for stable and secure operation. makandra offers monthly maintenance contracts that let you focus on your business while we make sure the lights stay on.