makandra cards now has a "Reader mode" that will display the current card in a minimal layout. This is useful for presentations.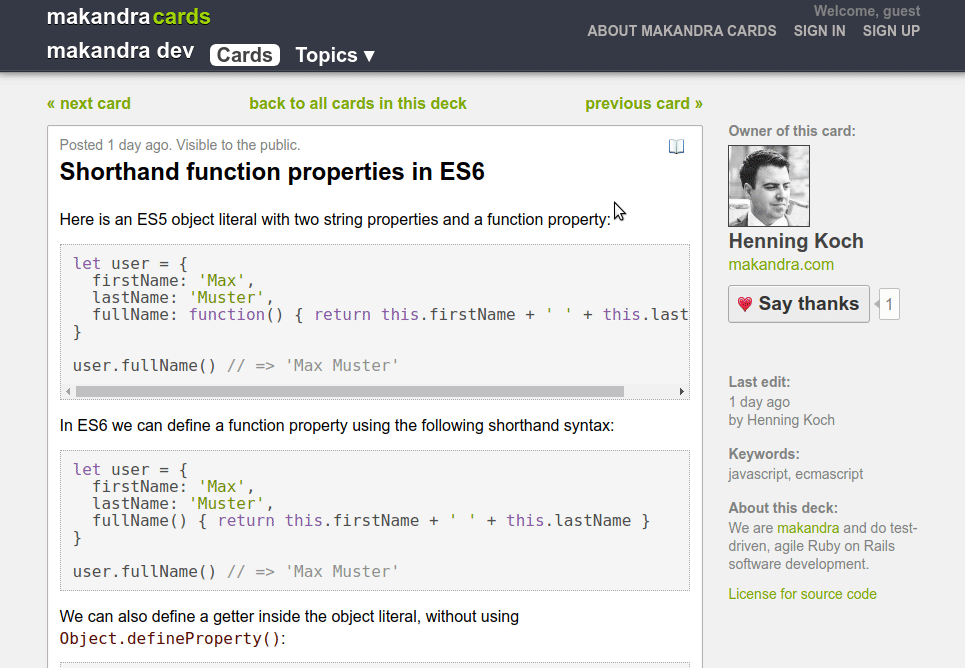 We added some keyboard shortcuts to help with navigation:
You can activate Reader Mode by pressing R or by clicking the book icon.
You can navigate between cards using the left and right cursor keys.
To close Reader Mode, press R or Escape.
To edit the current card, press E.
These keyboard shortcuts also work in the regular card view.