Posted over 4 years ago. Visible to the public.
How to print Github wiki pages
I have no idea how it's supposed to work (or why the don't have a print CSS), but this works for pages written with Markdown:
"Edit" the wiki page
Copy all text
Run a Markdown interpreter and pipe its result, e.g.: kramdown > /tmp/github.html
Paste your markdown
Press Ctrl-D to finalize your input
Open the generated HTML file and print it.
O_o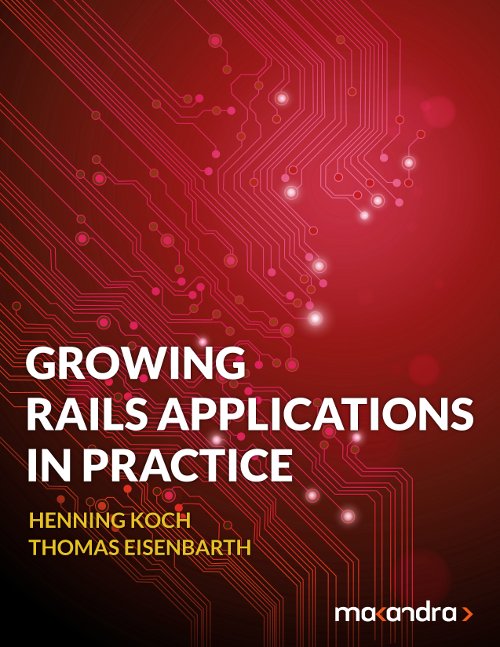 Check out our new e-book:
Learn to structure large Ruby on Rails codebases with the tools you already know and love.
Author of this card:
About this deck:

We are makandra and do test-driven, agile Ruby on Rails software development.

License for source code

All source code included in the card How to print Github wiki pages is licensed under the license stated below. This includes both code snippets embedded in the card text and code that is included as a file attachment. Excepted from this license are code snippets that are explicitely marked as citations from another source.

The MIT License (MIT)

Copyright (c) 2012-2012 makandra GmbH

Permission is hereby granted, free of charge, to any person obtaining a
copy of this software and associated documentation files (the
"Software"), to deal in the Software without restriction, including
without limitation the rights to use, copy, modify, merge, publish,
distribute, sublicense, and/or sell copies of the Software, and to permit
persons to whom the Software is furnished to do so, subject to the
following conditions:

The above copyright notice and this permission notice shall be included in
all copies or substantial portions of the Software.

THE SOFTWARE IS PROVIDED "AS IS", WITHOUT WARRANTY OF ANY KIND, EXPRESS
OR IMPLIED, INCLUDING BUT NOT LIMITED TO THE WARRANTIES OF
MERCHANTABILITY, FITNESS FOR A PARTICULAR PURPOSE AND NONINFRINGEMENT. IN
NO EVENT SHALL THE AUTHORS OR COPYRIGHT HOLDERS BE LIABLE FOR ANY CLAIM,
DAMAGES OR OTHER LIABILITY, WHETHER IN AN ACTION OF CONTRACT, TORT OR
OTHERWISE, ARISING FROM, OUT OF OR IN CONNECTION WITH THE SOFTWARE OR THE
USE OR OTHER DEALINGS IN THE SOFTWARE.
Posted by Arne Hartherz to makandropedia