Posted almost 5 years ago. Visible to the public. Repeats.
Popular mistakes when using nested forms
Here are some popular mistakes when using nested forms:
You are using fields_for instead of form.fields_for.
You forgot to use accepts_nested_attributes in the containing model. Rails won't complain, but nothing will work. In particular, nested_form.object will be nil.
The :reject_if option lambda in your accepts_nested_attributes call is defined incorrectly. Raise the attributes hash given to your :reject_if lambda to see if it looks like you expect.
If you are nesting forms into nested forms, each model involved needs accepts_nested_attributes with a correct :reject_if lambda.
You are iterating over associated records inside a form.fields_for block. Don't do that, fields_for already iterates for you.
You used form.fields_for |nested_form|, but continue to call form helpers (like text_field) on the containing form instead of nested_form.
When you have a has_many :through association, the nested form should be on the join model itself, instead of the model associated through the join model. _destroy checkboxes should probably be on the form for the join model, or you will end up with orphaned join model records.
Nested records are validating the presence of their nesting parent record's foreign key. If you do this, you cannot create a new parent record together with a new child record and will need to save the parent before you can save the child. You can opt to only show the nested child form when the parent has been saved before, or simply let go of the validation.
Your controller is slicing away the nested parameters.
You are encountering a bug in Rails 2.3.8+ where nested attribute changes disappear.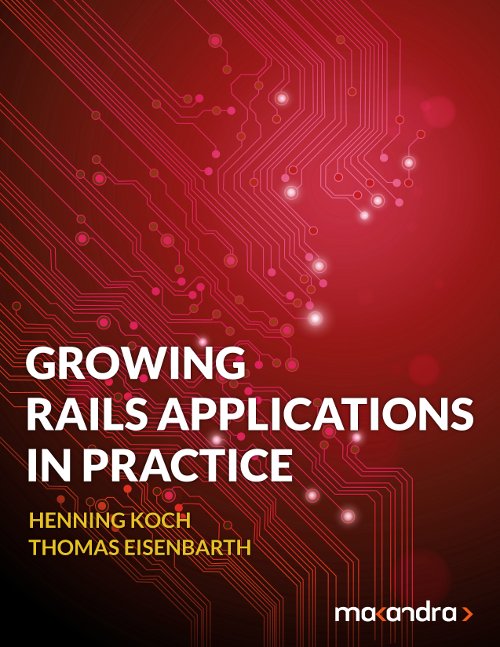 Check out our new e-book:
Learn to structure large Ruby on Rails codebases with the tools you already know and love.
Author of this card:
Keywords:

error, debug

About this deck:

We are makandra and do test-driven, agile Ruby on Rails software development.

License for source code

All source code included in the card Popular mistakes when using nested forms is licensed under the license stated below. This includes both code snippets embedded in the card text and code that is included as a file attachment. Excepted from this license are code snippets that are explicitely marked as citations from another source.

The MIT License (MIT)

Copyright (c) 2011-2014 makandra GmbH

Permission is hereby granted, free of charge, to any person obtaining a
copy of this software and associated documentation files (the
"Software"), to deal in the Software without restriction, including
without limitation the rights to use, copy, modify, merge, publish,
distribute, sublicense, and/or sell copies of the Software, and to permit
persons to whom the Software is furnished to do so, subject to the
following conditions:

The above copyright notice and this permission notice shall be included in
all copies or substantial portions of the Software.

THE SOFTWARE IS PROVIDED "AS IS", WITHOUT WARRANTY OF ANY KIND, EXPRESS
OR IMPLIED, INCLUDING BUT NOT LIMITED TO THE WARRANTIES OF
MERCHANTABILITY, FITNESS FOR A PARTICULAR PURPOSE AND NONINFRINGEMENT. IN
NO EVENT SHALL THE AUTHORS OR COPYRIGHT HOLDERS BE LIABLE FOR ANY CLAIM,
DAMAGES OR OTHER LIABILITY, WHETHER IN AN ACTION OF CONTRACT, TORT OR
OTHERWISE, ARISING FROM, OUT OF OR IN CONNECTION WITH THE SOFTWARE OR THE
USE OR OTHER DEALINGS IN THE SOFTWARE.
Posted by Henning Koch to makandropedia